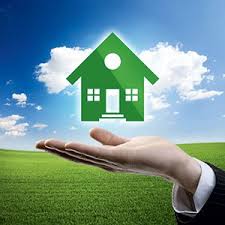 Basically, land development is a very daunting process. People who have in recent times come into property holdings or those whose situations have changed due to their communities find themselves in a different territory. There are certain questions that are commonly come in the mind of people who are new to the land development world like- what should I construct here? Or does my land have any limitations or restrictions on the type of development that can be made here? Or should I zone the property for commercial or residential purposes?
Besides, there are also many other questions that make property development or land development such a high-risk venture. However, many times high-risk gives high rewards. Approaching a land development consultant can help diminish your potential risks and increase your gains.
A land development consultant is a person that provides consultancy services to people planning to develop their land. When it comes to land use and land development strategies, a land development consultant can help walk the people through the issue that may emanate from environmental concerns, regulations, neighbors, and other variables that affect costs and profits. Here are several benefits of hiring a land development consultant-
1. Land subdivision: Even though land subdivision is a tedious procedure, the land development consultant will tell you what the process brings about. Important information includes-
• The minimum land/plot size according to the local law.
• The availability of utilities such as electricity, gas, water, sewer, etc. in the area.
• The availability of renewable sources of energy such as solar power and wind power (these are vital for people planning to develop green communities).
• The minimum necessities regarding public services, which may include- how wide the roads should be and whether it is necessary to set aside space for commercial developments and public utilities as these are important considerations when subdividing large parcels of land.
• Which authorities do you need to get approvals from? (You might require approvals from government authorities dealing with water and electricity).
• The length of the whole process.
• The cost of the subdivision.
2. Zoning regulations: Generally, local councils have got strict planning laws that aim to establish controlled and organized development. The land development consultant will make you know if there are zoning regulations that may affect or influence certain kinds of development. If the area is zoned for mixed development, your local council will let you change the land use from private to commercial. The consultant will tell you how you can do that. One can find top land development consultants in Mumbai rendering quality services.
3. Project viability: Most people approaching a land development consultant have a real estate project in the mind. It may be individual housing units or rental apartments for sale. The land development consultant will evaluate the project and tell you if it is viable or not. He/she will look into the real estate market and let you know the possible things that you can take advantage of. The land development consultant will also make you clear the financing concept to you. He will let you informed about mortgages and how you can take advantage of partnerships.
4. Environmental factors: The land development consultant will check out various environmental factors that might affect the proposed project. For instance, foundations constructed on clay or silt soils have to be sturdy because these types of soils have a high water retention capacity. If the area is prone to natural calamities or disasters such as floods or storms, you will need to retrofit buildings and develop a stormwater management system.
Finding the best one known for rendering excellent land development consultant services is important. People can rely on reputed land development consultants in India. They can even count on land development consultants in Mumbai, land development consultants in Thane, land development consultants in MMR, and land development consultants in Navi Mumbai for their property needs. These consultants have trustworthy and experienced teams and ensure to offer the best deal to the property seekers at the very cheapest price.