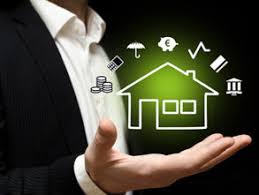 After implementing some of the most revolutionary decisions like the demonetization and the Goods and Services Taxes, the Indian government decided to make the real estate market more buyer-friendly and implemented the Real Estate (Regulations & Development) Act. The law was passed a few years back but was enforced across the nation on 1st May 2017. This new rule forced all builders and developers to get their properties and projects under their state real estate regulatory body in order to save themselves from being banned.
Why RERA?
This act was enforced to protect the property buyers from the unscrupulous activities of the builders and developers. It would add more transparency to real estate transactions and enable the buyers to keep a tab on each step of the project's development. Earlier, the trust of buyers in real estate had started to deteriorate as the cases of builder scamming the buyers, delaying projects, hoarding more money during project development, and in some cases, even dropping the project midway. With RERA, the aggrieved buyers could easily raise a complaint against the builder or developer by consulting the RERA consultants in Mumbai, Delhi, Kolkata, or any other city.
Services Offered By RERA Consultants
While RERA makes it real estate transaction for both builder/developer and the property buyer, being a new law, there are still many speculations, confusions, and false rumors surrounding this law. This is where RERA consultants come into play. Whether a builder of developer needs to register their next project or an aggrieved buyer needs to file a complaint, RERA consultants in Pune or any other city could come to help. Here are some of the services that RERA consultants can offer:
• Preparing Docs For Submission: When you are planning to get your project registered with your state RERA body, a number of documents are required for it. Not just documents, various groundworks are also required. A RERA Consultant in Thane could help you complete the groundwork, research, and prepare documents for a smooth and hassle-free registration.
• Loading Information On RERA Website: RERA is majorly online operation and you need to upload the entire information on the RERA website. This might be time-consuming or efforts consuming for many. A RERA consultant in Navi Mumbai can help you with the same.
• Getting RERA Registration: RERA registration is a lengthy process and with a RERA consultant by your side, you can get your RERA registration in a short time. They can help you with everything to get the registration.
• Uploading The Progress Reports: RERA requires the builder or developers of any residential or commercial project to upload the progress report of the project each quarter. You need not worry about uploading documents and focus on the development of the project. A RERA consultant in Mumbai would upload all the progress reports within the required timeframe.
• Suggesting Changes For RERA Compliance: Many times, the project might not comply with the rules and regulations mentioned in your state regulatory body. They can help you with any changes required in proper compliance with RERA regulations.